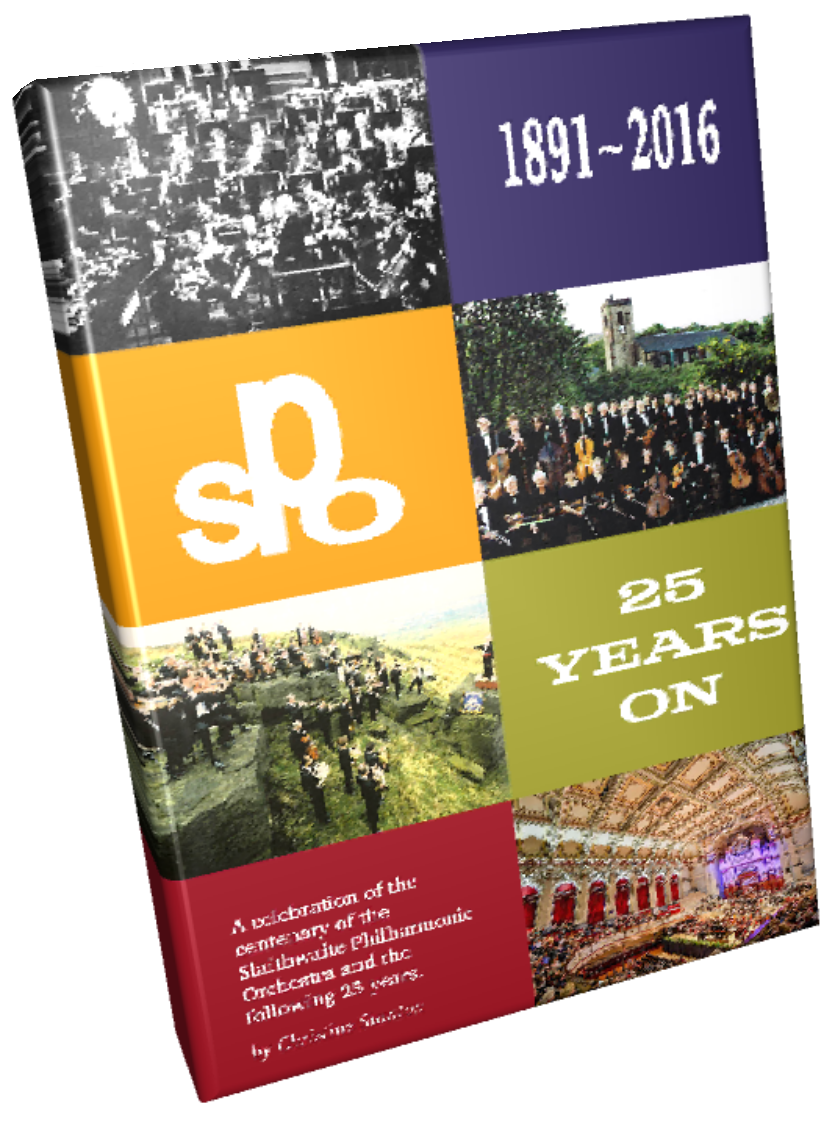 A celebration of the centenary of the Slaithwaite Philharmonic Orchestra and the following 25 years.
To celebrate 125 years of the SPO, our archivist, Christine Stanton, has published a follow-on to
Adrian Smith's
An Improbable Centenary,
in which she details events of the next 25 years.
SPO - 25 Years On
 by Christine Stanton
£7.50
UK p&p £1.50 Overseas/Airmail £5
Special offer (while stocks last)
Buy An Improbable Centenary and SPO - 25 Years On for only £15 including UK p&p
Orders taken by
PHONE
 01484 648866
EMAIL
Send us an email using this form.